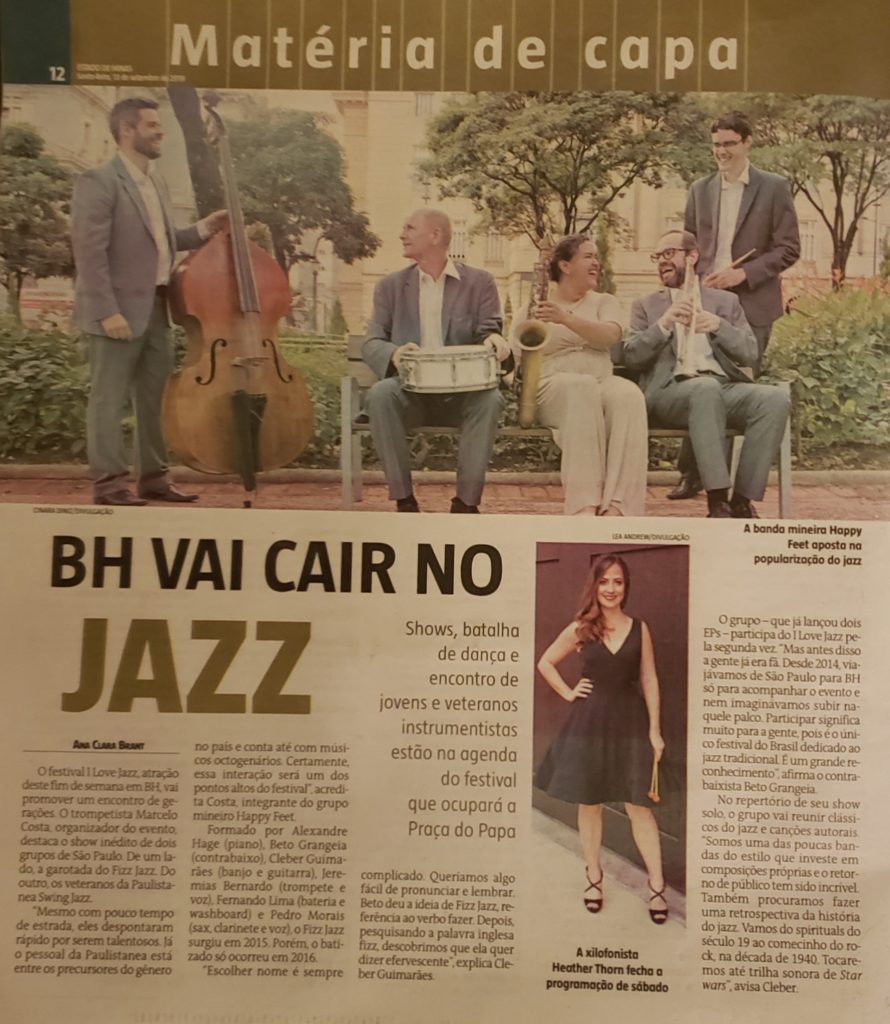 The Vivacity band has just returned from the I Love Jazz Festival in Belo Horizonte, Brazil where they performed for an appreciative audience of 5,000 Jazz listeners, Swing and Lindy Hop dancers! They are still raving about what a wonderful weekend of music that was enjoyed there! Heather Thorn and Vivacity were the headline act for the Saturday evening performance playing classic Jazz and Swing tunes like Five Foot Two Eyes of Blue, and more Roarin' 20s numbers including When You're Smiling and Everybody Loves My Baby, finishing the show with the New Orleans song Bourbon St. Parade when the audience pleaded for an encore. The massive crowd hushed for a rendition of Hoagy Carmichael's Stardust played as a beautiful ballad on the xylophone. The audience sang along to Besame Mucho with their biggest applause for the band's homage to Brazilian tradition- Tico Tico no fuba. Heather sparkled on stage in a dazzling vintage style dress as she danced up and down the xylophone, entertaining an audience of all ages.
A Malletech xylophone was brought in from Sao Paulo for Heather to perform on, accompanied by Per Danielsson- piano, Greg Zabel- upright bass, Ed Metz- drums, Dave Mackenzie- saxophone/clarinet/flute and Brazil native Ulisses Luciano on trumpet.
The Per Danielsson quartet, comprised of members of Vivacity, performed to an equally enthusiastic audience on Sunday evening.
The Vivacity trio looks forward to performing for the New Smyrna Beach Jazz Festival this Saturday September 28th from 1-4pm!