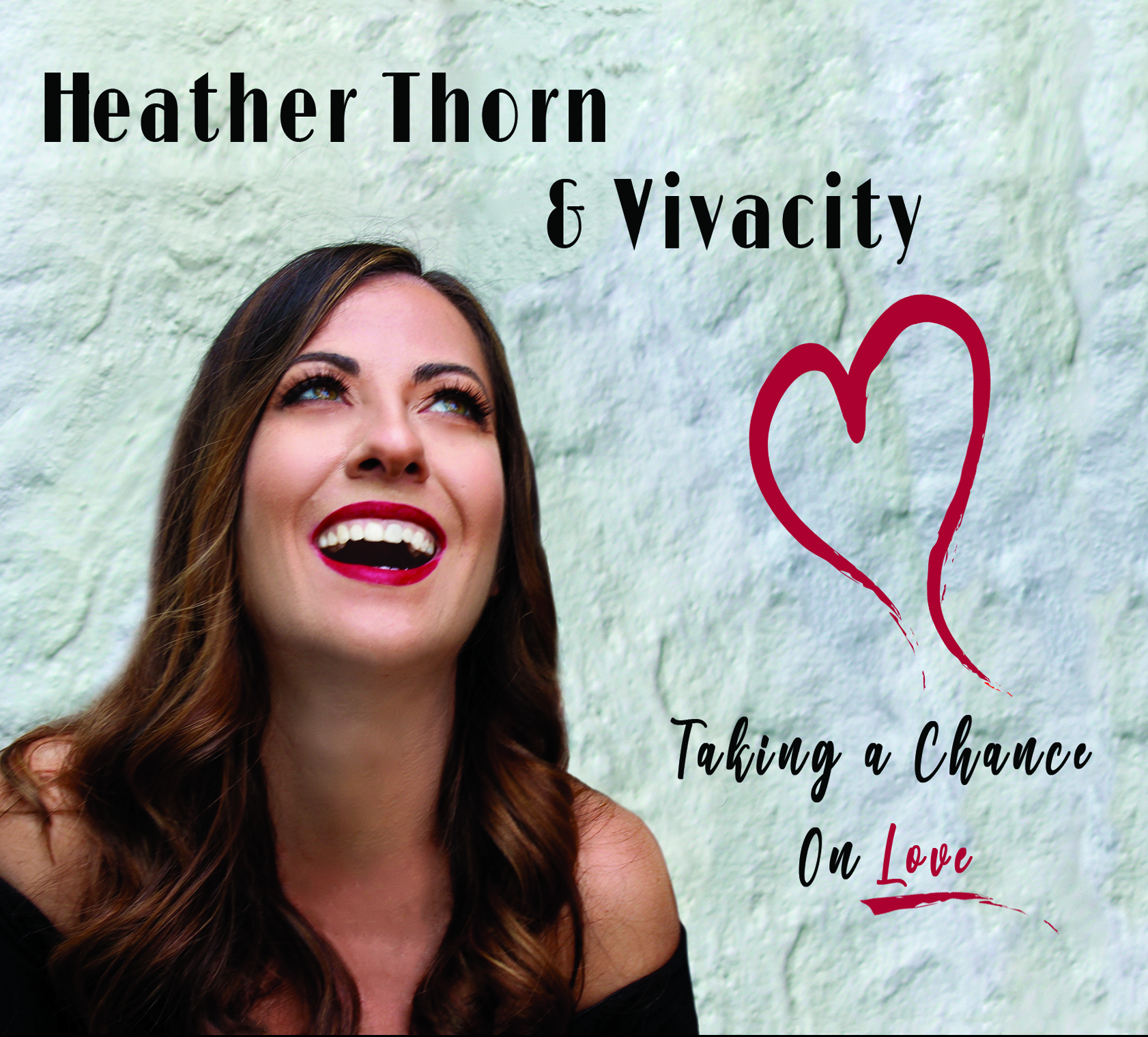 Heather Thorn and Vivacity are excited to announce the upcoming release of their new album. Inspired by the band's performance in the International Festival of Jazz in Brazil, this album is a snapshot in the life of the artist, Heather Thorn. Surrounded by the music, friends, family, and band members she loves, it seemed only fitting to title the album "Taking a Chance On Love."
Boasting marvelous musicians including Heather Thorn – Xylophone; Per Danielsson – Piano; Gregory Zabel – Bass; Eddie Metz – Drums, David MacKenzie – Saxophone; John DePaola – Trumpet; Corey Paul – Trombone; and Kristina Vavrek – Vocals, the album will also feature a variety of songs from the 1920s, Big Band to Brazilian Jazz.
We hope you enjoy "Taking a Chance On Love"!
Contact Vivacity Swing Band to get your copy!